Ric Harris – President & General Manager, NBC10, Philadelphia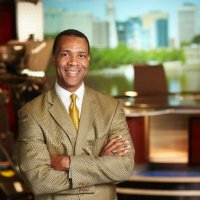 Larry is a dynamic combination of intelligence, passion, and business savvy. He is a charismatic leader who stresses the collective success of the team, while also understanding how to drive hard for results.
One of the most impressive qualities about Larry is his ability to focus and deliver on a goal. Larry taught himself to speak Spanish fluently, and to respect and embrace the culture. He is also doing the same with digital, as he works to evolve his company's relationship with its audience and advertising partners.
Great guy!